---
CLAT 2020 Sample Question Paper for UG : Common Law Admission Test
Organisation : Consortium of NLUs
Name of the Exam : CLAT 2020 Common Law Admission Test
Applicable For : UG
Document Type : Sample Questions
Year : 2020
Website : https://consortiumofnlus.ac.in/clat-2020/ug-sample-questions.html
You can now ask your questions about this question paper.
Please go to the bottom of this page.
CLAT Sample Questions for UG
Download the Sample Questions for UG-CLAT 2020 from the official website of Consortium of NLUs.
Related / Similar Question Paper : NLUS CLAT 2020 UG Logical Reasoning Sample Questions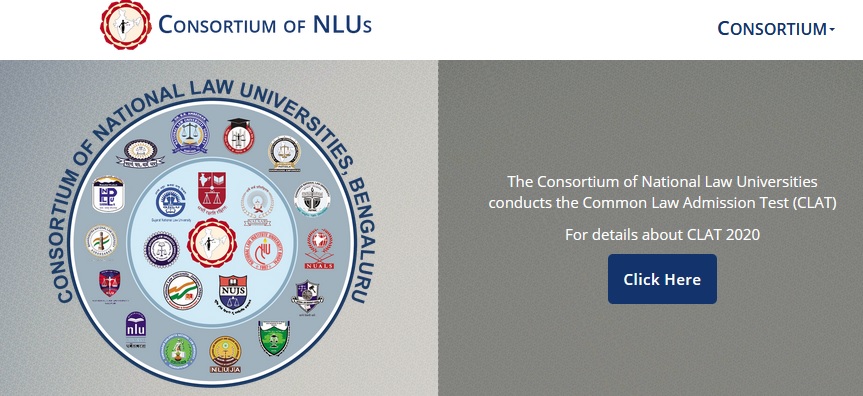 English Language
1. The summer he turned 82, my father lost his stories. He was still vibrant, garrulous and energetic, and initially none of us noticed that his anecdotes were getting repetitive, that he was forgetting names and places, that he was confusing times and references.
A man of many narratives, we listened to his oft-repeated tales, sometimes with feigned patience and sometimes with visible impatience. Till the day the stories stopped. The words dried out. The memories disappeared.
The change happened so gradually that its final suddenness took us, his immediate family by complete surprise. And when the stories dried up, the energy seemed to drain away from his soul. This loss of energy was immediately and visibly apparent as this was one trait, above all others that characterised my father.
`
1.1 Which of the following most accurately expresses the author's main idea in the passage?
(a) As people get older, they tend to lose their memories.
(b) Asking an old person who is losing their memory to write down stories from their life may help them reconstruct their sense of identity.
(c) Partition was a very disruptive event in our subcontinent's history, and we should ensure our grandchildren know about it.
(d) It can sometimes be tiresome and boring to listen to old people telling the same stories over and over again.
(Answer : (b))
1.2 Why did the author think that asking their father to write down stories would help him?
(a) Because the author had come across genetics research which indicated that this had helped other people as well.
(b) Because the author thought that thinking about the past would help their father regain his memory.
(c) Because the author had seen how their students had benefitted tremendously from similar strategies in their teaching career.
(d) Because the author had done the same thing in the past and had regained their memory as a result.
(Answer : (c))
1.3 What does the word 'garrulous' as used in the passage mean?
(a) Quiet and restrained.
(b) Tall and handsome.
(c) Moody and reflective.
(d) Excessively talkative.
(Answer : (d))
1.4 What role did the author's father play for families uprooted by the Partition?
(a) He acted as a source of help to them in a difficult situation through his generosity of soul.
(b) He helped them find lost family members and put them in touch with them.
(c) He helped them by providing food and medicines when they were in need.
(d) He told them stories of their homeland, since he had such a large store of stories and anecdotes.
(Answer : (a))
1.5 Why did the sudden stop in their father's stories take the author and their family by surprise?
(a) Because the stop in stories was accompanied with an increase in his analysis of news and current affairs, and the author and their family were very interested in the same things.
(b) Because one day the author asked their father about the Partition, and he had forgotten that it had ever occurred.
(c) Because the author wanted to hear more stories about their grandmother, and he refused to talk about her.
(d) Because the author and their family used to listen to his stories impatiently since he would often repeat them, and had not noticed he was forgetting or confusing some parts of the stories.
(Answer : (d))
General Knowledge
1.1 Donald Trump is the third President of the United States of America to be impeached. Which of the following presidents has also been impeached?
(a) George W. Bush
(b) George Bush Sr.
(c) Richard Nixon
(d) Bill Clinton
Answer : (d)
1.2 Which country's name has been replaced with '[1]' in the passage above?
(a) Russia
(b) Ukraine
(c) United Kingdom
(d) Saudi Arabia
Answer : (b)
1.3 What is the name of the former Vice President of the United States of America whose name has been replaced with '[2]' in the passage above?
(a) Joe Biden
(b) Al Gore
(c) Nancy Pelosi
(d) Mike Pence
Answer : (a)
1.4 Which Article of the Constitution of India sets out the process for the impeachment of the President of India?
(a) Article 370
(b) Article 365
(c) Article 45
(d) Article 61
Answer : (d)
1.5 Under the Constitution of India, a charge for the impeachment of the President of India can be preferred by
(a) The Lok Sabha only
(b) The Rajya Sabha only
(c) Either House of Parliament
(d) Both Houses of Parliament simultaneously
Answer : (c)
2.1 In the above passage, the name of the mission has been redacted with '[x]'. What is the name of the mission?
(a) Chandrayaan-1
(b) Mangalyaan-2
(c) Chandrayaan-2
(d) Mission Mangal
(Answer : (c))
2.2 In the above passage what has been redacted with '[y]'?
(a) North Pole of the Moon.
(b) North Pole of Mars.
(c) South Pole of the Moon.
(d) The Lunar Equator.
(Answer : (c))
2.3 The mission referred to in the above passage was launched from which space station?
(a) Satish Dhawan Space Centre.
(b) K. Sivan Space Centre.
(c) Sivanakota Space Centre.
(d) Vikram Sarabhai Space Centre.
(Answer : (a))
2.4 Which unexpected incident took place on September 7, 2019 in relation to the mission referred to in the above passage that was described by the Chairperson of ISRO as '15 minutes of terror'?
(a) Vikram Lander had a hard-landing and communication from the lander to the ground station was lost.
(b) Vikram Orbiter had a disorientation and spiralled out of its intended orbit.
(c) Vikram Lander got separated from the Orbiter in preparation for landing.
(d) There was a 15-minute power outage at the ISRO Telemetry, Tracking and Command Network (ISTRAC) when Vikram Lander was about to land.
(Answer : (a))
2.5 Which of the following is a factually accurate statement in relation to the mission referred to above?
(a) The Orbiter that is a part of the mission is the first lunar orbiter launched by India.
(b) The Lander that is a part of the mission was the first to achieve a soft-landing on the farside of the lunar surface.
(c) The mission is the first ever robotic spacecraft mission in the world.
(d) The Orbiter High Resolution Camera that is a part of the mission is the highest resolution camera in any lunar mission so far.
(Answer : (d))
Download Sample Question Paper :
https://www.pdfquestion.in/uploads/pdf2019/34391-UG.pdf
Legal Reasoning
1.1 Which of the following views can be correctly attributed to the author of the above passage?
(a) The idea of privacy is not relevant to the Bill.
(b) The idea of privacy can be overridden by Government agencies since their role is to protect citizens.
(c) The idea of privacy as a basic right is not adequately addressed in the Bill in its current form.
(d) Since the Bill gives sweeping powers to the Government, it is meaningless to reflect the idea of privacy in the Bill.
(Answer : (c))
1.2 According to the passage, the committee headed by Justice B. N. Srikrishna called for
(a) Limiting the grounds on which Government agencies may be allowed to act in a manner that endangers the right to privacy of individuals.
(b) The right to privacy to be exempted from the ambit of the Bill.
(c) The right to privacy to be endangered by state and non-state actors.
(d) Watertight protection to Government agencies that process data of individuals.
(Answer : (a))